At Millform, our cold rolled steel products are engineered and manufactured to perfection. As an Australian owned and operated company with 50 years of experience, we know how to deliver high-quality products across diverse market segments. We believe in excellent customer support and provide unmatched attention to detail. At Millform, we develop innovative solutions that meet your requirements and surpass your expectations.
Millform was established 50 years ago in Albury, with our team designing and building equipment before manufacturing our own steel products for the construction industry. We expanded operations to Sydney soon after, with Eastern Creek becoming our head office and Albury remaining the centre for all engineering activities. We continue to grow in strength as a recognised service leader in the steel industry.
Business growth has been achieved organically through market support and word of mouth, with our product range expanding into structural roll formed sections with custom details. Our cold rolled steel can be used for numerous applications, from battens and steel framing to sheet metal, roofing, and much more. We continue to focus on premium quality products with exacting standards and excellent customer service. At Millform, we transport products across Australia on our own fleet of trucks – professional service delivered with a personal touch.
At Millform, our values are strong and our vision is clear:
Industry experience and structural integrity
Honest and transparent communication
Enduring relationships built on accountability
Custom solutions delivered across diverse markets
Collaboration and mutual success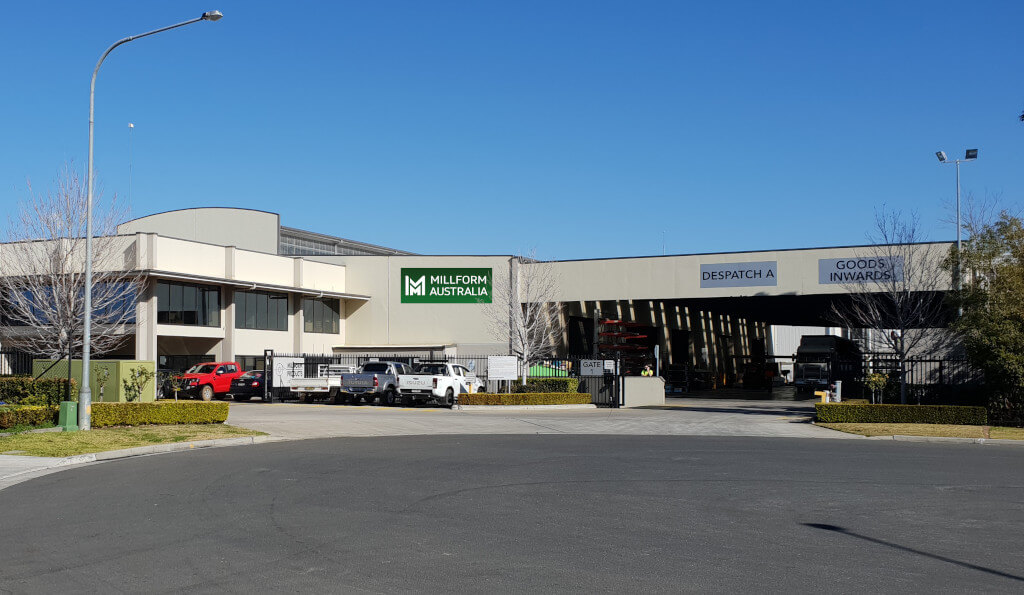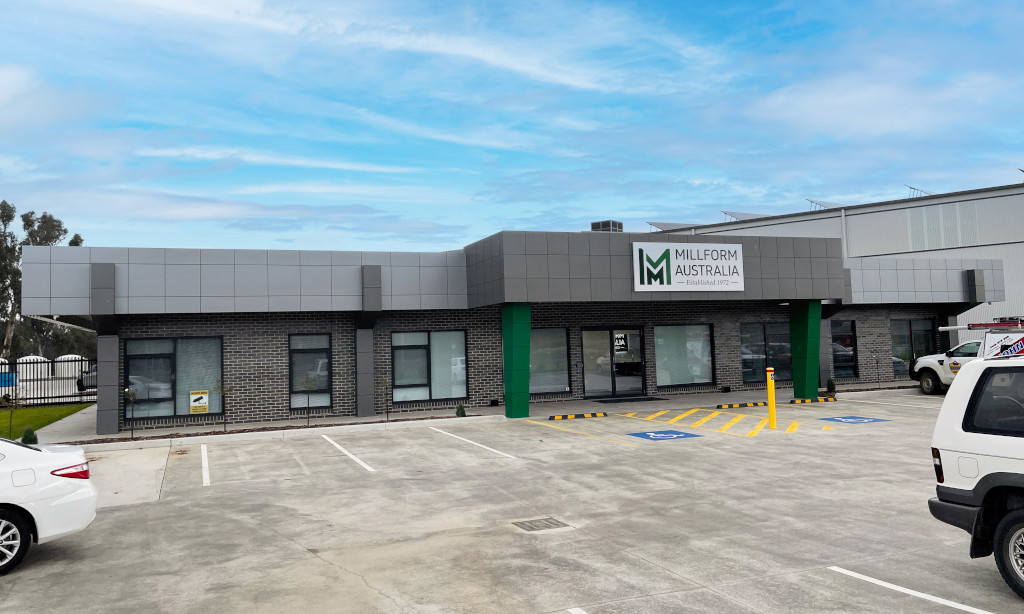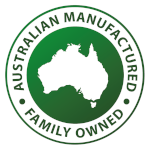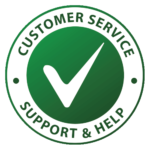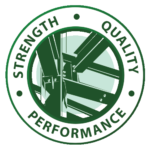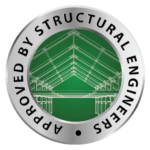 Millform is dedicated to outstanding construction results and reliable customer support. We deliver high-quality engineering and manufacturing solutions across diverse markets and project scenarios.
THE MILLFORM DIFFERENCE
At Millform, we provide unmatched strength in steel engineering and manufacturing. We deliver proven building solutions across industry sectors and offer the following advantages over our competition:
Customer support and reliable delivery

Along with great products, we pride ourselves on friendly customer support, responsive business processes, and tailored service delivery. We are happy to offer advice and guidance about any aspect of your project, with our business focused more on solutions than sales. We have invested in our own transport fleet to make fast deliveries possible. At Millform, our fast and reliable service is focused on attention to detail across all aspects of manufacturing and delivery.
Tailored solutions built for you

At Millform, we provide better solutions based on local knowledge and personalised care. Our nationwide business is built from small local teams, so you can rely on custom advice and tailored service delivery with every single order. You are more than just a customer to us – our local staff will treat you as a trusted partner throughout your entire project. From farm structures to retail and industrial buildings, we tailor our approach based on your needs. At Millform, we can help you minimise costs, enhance designs, and improve delivery schedules for maximum results.
Quality Australian steel and certifications

At Millform, we manufacture top-grade steel products from high-quality materials. Our durable products are ideal for a range of industrial, commercial, and civil applications. We are constantly striving for more, with our workforce committed to continuous improvement and our processes built from scratch to meet your precise needs. At Millform, we are accredited to ISO 9001:2015 and ISO 45001:2018.

With strength of steel and integrity of service, Millform is dedicated to building a better Australia.
WHY CHOOSE MILLFORM?
Millform combines outstanding customer service with industry experience, engineering excellence, and manufacturing expertise.
Strength in Service
Regular delivery from Eastern Creek and Albury to population centres
Common pack sizes in stock
Australian owned family business with a personal approach
Managers allocated to account customers for a single point of contact
Customer service delivered by a real person instead of voicemail
Strength in Experience
Australian-owned company with more than five decades of experience
Designing roll forming equipment for in-house use
Manufacturing multiple roll formed steel products
Engineer-approved products that meet Australian standards
Delivering tailored solutions based on specific needs
Strength in Engineering
In-house engineering and R&D
Products engineered to Australian standards
Span and load tables available for all products
In-house R&D team for complex projects
Expertise in machine design
Strength in Manufacturing
Steel proudly roll formed in Australia
All steel meets Australian standards and tight specifications
Regular delivery with our own fleet of trucks
Products customised to your specifications
Access to advanced machinery, technology, and expertise